Contrast Podcast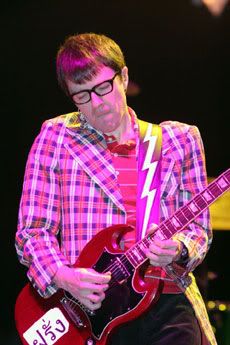 The Contrast Podcast may be the best thing that happened in the music blogs this year.
The concept is simple.
Tim Young, the host of the podcast, suggests a theme and music bloggers just have to send in a short voice description and a song that fits the theme.
Tim will then compile the podcast and put it online.
And the great thing that happened is that tons of music bloggers started to contribute to the podcast so every episode is filled with tons of great music from very diverse sources. It's awesome.
This week I contributed to the podcast.
The theme was "When I was 16, I liked..."
what better fits that theme than the ultimate Teenage Angst hymn: "The Good Life" by the beloved Weezer.
The podcast is great, you should all listen to it.
http://www.timyoung.net/contrast/